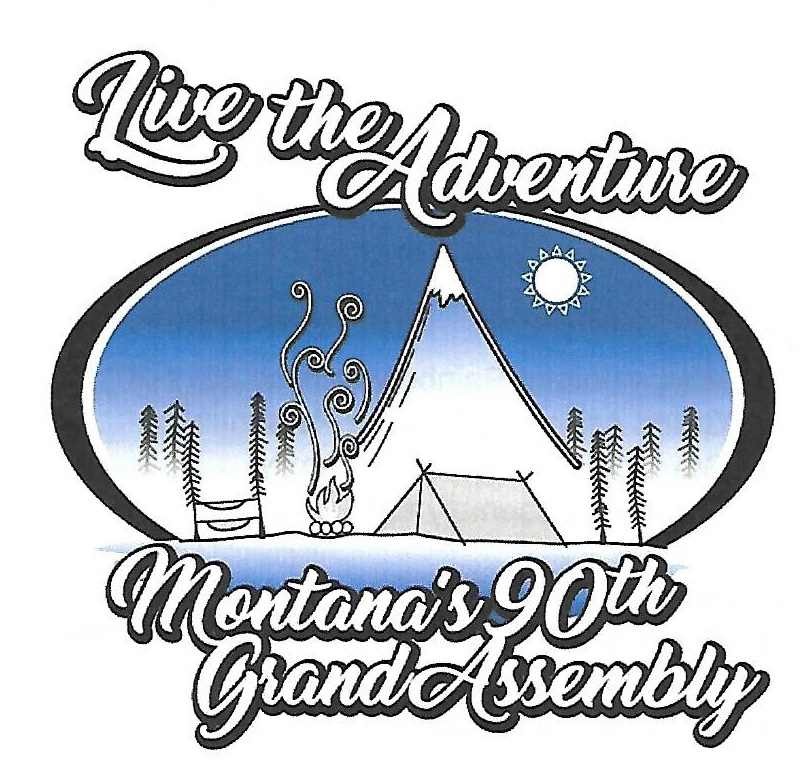 Montana Grand Assembly  "Live the Adventure" Session
June 9-11, 2018       Bozeman, MT
Registration deadline is May 10th, 2018
Plan to join Montana Rainbow for our 90th  annual Grand Assembly
Registration forms may be submitted electronically, however, registrations are NOT confirmed until payment is received.

Registration and meals are to be paid in full in advance by check or money order payable to Montana Grand Assembly

Hotel reservations should be made directly with the Holiday Inn, Bozeman by calling 406-587-4561 and asking for the Montana Rainbow Girls block of rooms. The room rate is $131.47/night (including taxes).  The block will be held until May 11, 2018
        The Holiday Inn is located at 5 East Baxter, Bozeman, MT. 
There is a registration fee of $15/person. This fee will be waived for members of the Supreme Family, Grand Worthy Advisors, Grand Representatives to Montana, and Montana Fraternal Leaders if registrations are received by the registration deadline of May 10th.

All Sessions and meals will be held at the Bozeman Masonic Temple, 14 S. Tracy Ave, Bozeman, MT except the Saturday evening event which will be at Langohr Campground

Those attending only the Grand Cross breakfast & Bread Service , the Birthday celebration or Installation will not be charged the registration fee.  Registration is still required to help with planning

Rainbow Pledges will not be charged a registration fee but still need to register in order to receive a name badge
 This year we will be having an added "fun feature" at Grand Assembly of "Make a Wish."
All Rainbow Girls and Pledges will be eligible for a chance to have their wish granted
during one of the drawings.
Please print the Make A Wish form to submit with your registration.
Join the Celebration!
90th Grand Assembly

95 Years of Rainbow in Montana
Sunday, June 10  4:00pm,  Bozeman Masonic Temple
90th Grand Assembly Celebration
Assembly Registration |   Meal Registration  |  Registration Tabulation     

Grand Assembly 2018 Schedule  |  T-Shirt Order Form 2018   | Program Ads    

       Photo Release Form  |  T-Shirt Order Form 2018-2019  | Make A Wish