The Rainbow Chronicle

Rainbow Chronicle Volume I     |     Rainbow Chronicle Volume II 
Rainbow Chronicle Volume III   |

---

 Supreme Assembly 2020

VIRTUAL SUPREME ASSEMBLY – 2020
GENERAL INFORMATION

UPDATED BASED ON WORLD-WIDE PANDEMIC
Dear Rainbow Girls, Adult Workers, Parents and Guests:
The Supreme Assembly, International Order of the Rainbow for Girls, cordially invites you to attend our 48th "Friendships Bloom Where Rainbow Is Planted" Supreme Assembly Session from July 25 through 27, 2020.
Given the health and travel concerns of our world-wide COVID-19 pandemic, being together this summer is simply impossible – however new horizons and opportunities have opened for us and our membership and we are looking forward to an outstanding virtual session. I look forward to this unique opportunity for each of you to "attend" Supreme Assembly. It will be a unique experience and it will never have been easier, less expensive, or perhaps more fun than to join us in July.
Our Acting Supreme Officers, the Grand Cross of Color Team, the Cavalcade Team, and the Flag Bearers/Supreme Pages are working together in unique groups to expand their interactions with girls around the world. These groups are organizing activities for Fun Night and to be shared during "screen/nutrition" breaks. They are also working on their individual presentations about the offices they hold during Supreme Assembly.
Costs: Our costs are minimal this year. Please ensure EACH person "attending" registers so she/he receives their own log-in information.
• Registration - $35.00.
• Supreme Assembly T-Shirt - $20.00 which includes shipping directly to the individual purchaser. A separate link is provided for our vendor.
• Proceedings of the 2020 Supreme Assembly Session - $10. The Proceedings will be mailed later this summer on a flash drive from the Supreme Assembly Office and are available to everyone.
Registration: On-line registration must be completed utilizing the following link.
https://cvent.me/ZQdREw
An email address for each registered guest is a required field because it will be utilized to give them their log-in information. Jurisdictions can register 10 individuals at one time. Confirmation from Cvent will be issued immediately. Registration will close on July 23rd at 11:59 pm.
Vendors: Several vendors, and the Supreme Assembly Store, will be utilizing their virtual marketplace both through direct links and with fliers, etc., during break-out sessions. So, just like being in person, we will have an opportunity to shop!
Supreme Assembly 2020 Revised Registration Information
2
Schedule of Events: While there may be some minor adjustments as we get closer to our Session, this is the basic outline for Supreme 2020. Please remember we will start all sessions promptly on Nevada time: 8 AM PST; Installation for the 2020-2022 Supreme Officers will start at 5 PM PST / 8 PM EST. We will finish all sessions early except Installation so as to not keep the rest of our Rainbow World up too late.
All Sessions are open for observation by all registered guests. Non-affiliated guests will be "excused" from Ritualistic Opening and Closing.
Saturday, July 25
8:00 AM Supreme Family Business Meeting
4:30 PM Supreme Family Practice: Memorial and Installation
6:00 PM Supreme Worthy Advisor's Reception
7:00 PM All Girls' Mixer / Fun Night
Sunday, July 26
8:00 AM Sunday Devotional, GCOC Recognition, Memorial Service
12:00 PM Introduction of Supreme Family, Ritualistic Opening, Flag Tributes, Introduction and Greetings from Distinguished Guests
3:00 PM Introduction of Acting Supreme Officers; Initiation Messages, Rose Lecture, Seminar Presentations
Monday, July 27
8:00 AM Introduction of 2020 Cavalcade Team, Seminar Presentations
12:00 PM Messages from Acting SWA and SWA, Seminar Presentations, Awards and Presentations to Supreme Assembly
3:00 PM Appreciation Report, Registration Report, Ritualistic Closing
5:00 PM Installation of the 2020-2022 Supreme Officers

Media Release: A jurisdictional media release must be completed and on file within each jurisdiction for all registering for Supreme Assembly.

In Rainbow Love and Service,
Supreme Worthy Advisor, 2018-2020
Session Contact Information
2020 Session Chair: Mrs. Kim Butler: (775) 233-4204, This email address is being protected from spambots. You need JavaScript enabled to view it.
---
   Shop Rada Cutlery!    

Help Support Montana Rainbow Girls

Convenient Internet ordering

High quality products- Great for gi

fts

Your order is shipped directly to you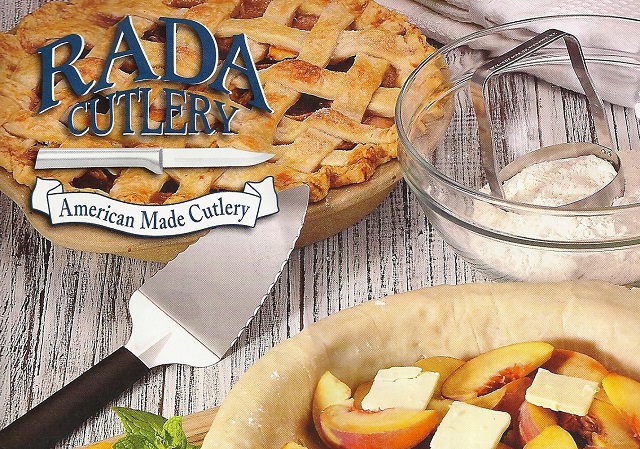 Money raised will help offset traveling costs to Nevada for Supreme Assembly 2020 and aid with Montana Grand Assembly operations.
Montana Rainbow will Receive 40% profit from your order!
Thank you for supporting Montana's Rainbow Girls !